Who doesn't like a good deal when it comes to buying real estate? Since some people believe every area in L.A. County is undergoing ubiquitous gentrification I wanted to throw some good deals your way. Now some of you might balk at the city and the bars on the window but you still get the benefit of the sun, the weather, access to beaches, all the "fun" things to do, proximity to employment, and you will be within the county itself. So what city are we talking about? Compton people! I love browsing the listings and seeing what is happening across all areas of Southern California. Over the last couple of weeks, I noticed lower priced properties popping up. End of the year cleaning. $100k for SoCal housing? This can't be! Don't expect HGTV perfection here but you do get bars on the windows and deferred maintenance. But with these price tags, you have a lot of room to upgrade and make this into your new gentrified palace.
Compton deals
Compton California has a population of 96,000 people. Some might not know this but Compton is one of the oldest cities in Los Angeles County being incorporated back in 1888. The typical Compton household pulls in $42,335 per year and 26 percent of the population lives below the poverty line.
Here is the first deal that popped up on my feed: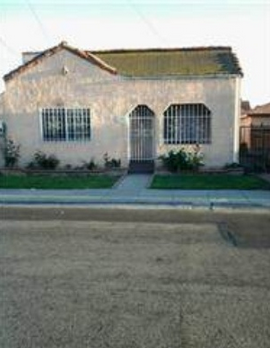 608 E Elm St, Compton, CA 90221
3 beds, 1 bath, 1,236 square feet
"***CALLING ALL SERIOUS INVESTORS!!—LOOK NO FURTHER!!!—BEST DEAL IN LOS ANGELES!!!—HUGE PRICE REDUCTION FOR QUICK SALE! DON'T MISS OUT!!!* Seller very motivated!!! This House is in a Nice area of Compton…It is close to major streets and shopping center and large bedrooms. This is Truly a Great House for the Price. Must see to appreciate!!!"
Are you a serious investor? If you are, pick up that freaking phone! Apparently things are so hot for investment properties that they had to drop the price on this place to make it move.
One of the funniest things I found on Google Street View for this place is that there is a "Cash 4 Houses" sign posted on a telephone pole right in front: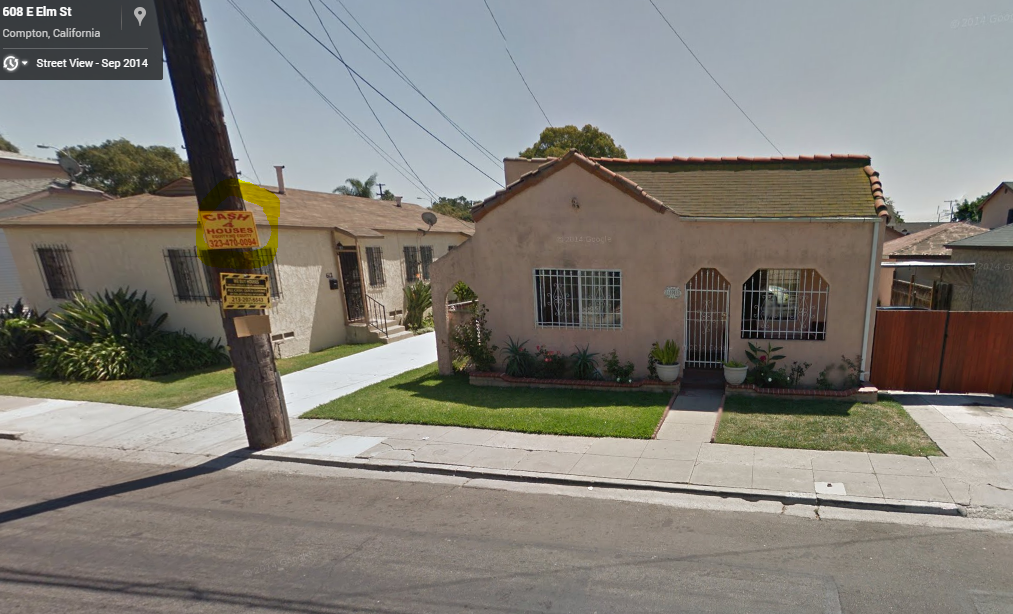 How about the "Cash 4 Houses" guy calls up the current agent for this place?  Seems like a match made in heaven.
Let us look at the pricing history here: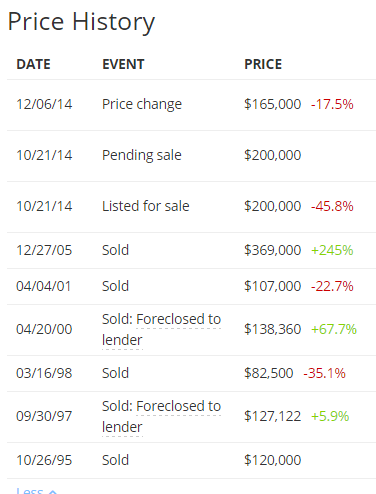 This place sold for $369,000 back in 2005. The current list price of $165,000 is a 55 percent price reduction over the last decade. I thought prices only went up? Not always and you can ask the people living through the 7,000,000 completed foreclosures about real estate always being a simple buy and hold decision.
This home has gone through two foreclosures with one in 1997 and one in 2000. You can have this place for $165,000. Let us look at the next deal: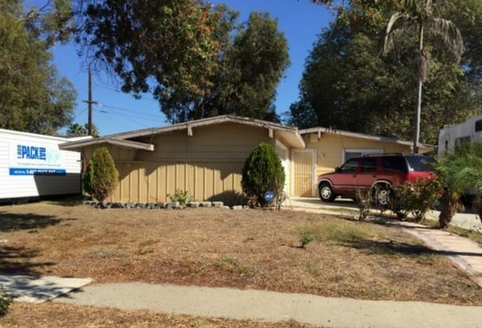 2034 N Kalsman Ave, Compton, CA 90222
3 beds,2 baths,1,100 sqft
"Nice 3Bedroom 2Bath home located in the Rosewood area. The home is in need of repair so it will not qualify for FHA financing."
Nice lawn and steel encased front door. No FHA financing for this place since we have some built up deferred maintenance. The sales history looks similar to the last place: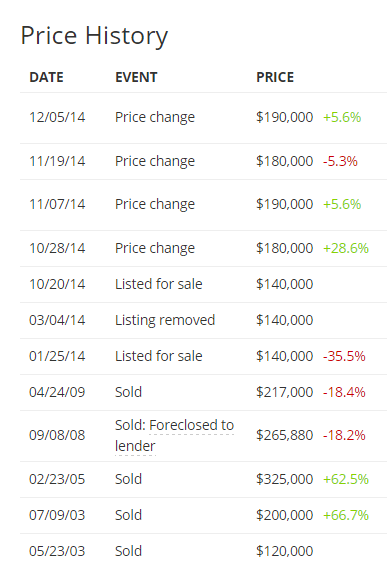 This place sold in 2005 for $325,000. The current list price of $190,000 is a nice 41 percent reduction. It was listed at $140,000 back in January of this year and then the funny pricing game started. Recently they have changed the price from $190k to $180k back and forth.
So there you have it. Two good "deals" for the taking in the current housing market. You get all the benefits of SoCal that supposedly exist nowhere else on the planet: proximity to beaches, sun, L.A. County bragging rights, fantastic food, access to jobs, and most importantly, a shack to call your own.

Did You Enjoy The Post? Subscribe to Dr. Housing Bubble's Blog to get updated housing commentary, analysis, and information.