The housing mania is definitely back in California.  Low interest rates are one thing but those that are out in the market to buy are finding it tougher and tougher to contend with all cash buyers and people that are simply willing to go with large above sticker price offers.  The low inventory environment has shifted how people now perceive the market.  One of the craziest stats I saw was that last month, over 35 percent of Southern California purchases came from all cash buyers.  This is an all-time record.  FHA insured loans made up another 25 percent of all purchases.  Given the higher mortgage insurance premium costs, there is little reason to go this way instead of a conventional mortgage.  Yet you have two groups; those that are investors with all cash and those that can barely get a down payment together.  Yet low inventory is pushing prices up to record levels.  The psychology has definitely shifted and you can see this from various examples.
San Diego mania
A reader sent over this video: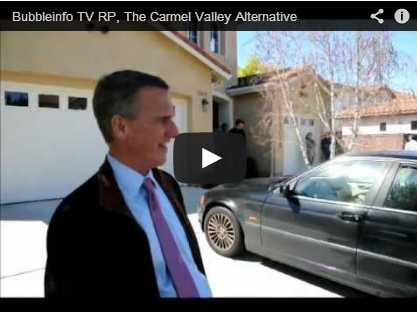 Offer without looking at property in person.  10 offers.  People flowing in like a herd.  Welcome to the California housing market.  The dynamics are different this time but low inventory has shifted buying behavior.  A survey conducted by Redfin also highlights this change: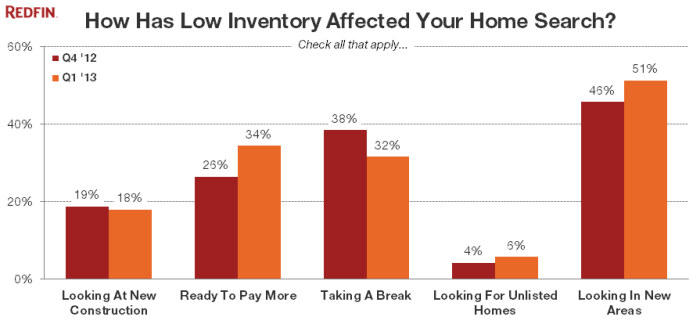 The biggest jumps occurred in:
-People ready to pay more (this is a big jump in simply one quarter)

-People looking at new areas

-People looking for unlisted homes
Taking a break?  No way!  Time to go shopping for a home and join the herd above.  You do not want to miss out in this current mania.  The current momentum is clearly unsustainable and anyone looking to buy in a somewhat desirable neighborhood today without a big down payment or solid amounts of cash is simply looking for a dragged out headache.  Are you willing to make an offer without even looking at the property?  Are you willing to go way over asking price?  These are things you may need to do if you want to purchase in this current market in California.
What is interesting is that even with all this renewed buying, the homeownership rate really isn't going up: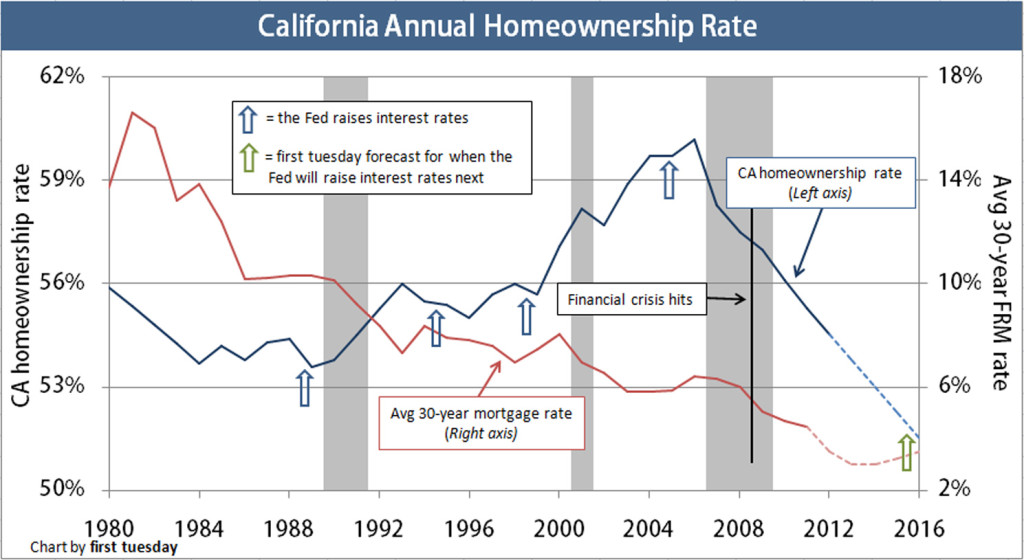 Why?  First, you have a giant amount of investor buying.  Some may not even be in the state.  So in places like the Inland Empire you have many would-be owner occupied homes converting into rentals pushing the rental rate up.  As we discussed in a previous article, the rate isn't going up because you simply have owner-occupied going to owner-occupied (i.e., Beverly Hills with no population growth).  The first time buyer is probably the most impacted here.
Take a look at inventory levels in Santa Monica and Pasadena: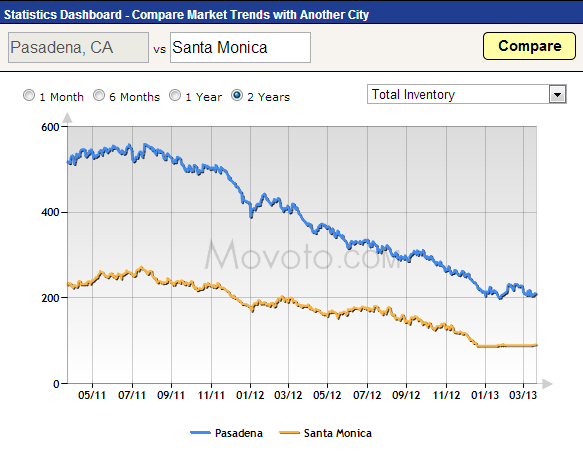 Pasadena inventory is down nearly 60 percent in the last two years.  The median list price has gone up from $559,000 to $738,000 which reflects what sellers are expecting to get.  The trend seems to be playing out nationwide: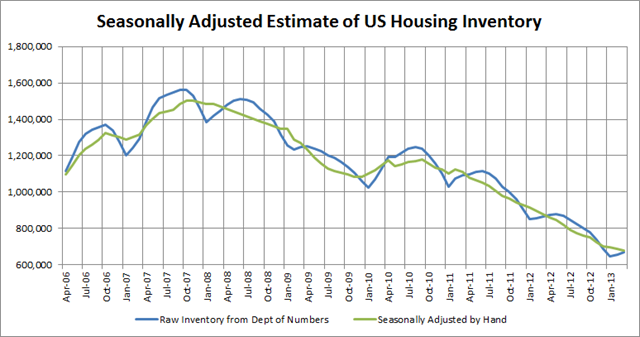 Anyone out there braving this current market and looking to purchase?  The attitude seems to be that it is only going to get more expensive and inventory is going to get even more constrained.

Did You Enjoy The Post? Subscribe to Dr. Housing Bubble's Blog to get updated housing commentary, analysis, and information.