Buying a home without seeing a property in person is like marrying a person by only viewing their Tinder profile.  But house horny people are ready to hump away their savings and lock into a 30-year mortgage matrimony.  It is a bit surprising but not all that shocking that nearly one in five home buyers are making offers on homes without even viewing a property, according to new research.  When bidding wars ensue and rental Armageddon is all the rage, buying a crap shack may seem like the most reasonable decision.  And the psychology behind this is interesting.  People will spend hours debating what restaurant to go to on Yelp but are itching to buy a home without even seeing it?  This is the manic market we are living in.  And in the Bay Area, things continue to get nuttier.  The Full House home recently sold for a nice amount of money.  Given the occupations of the fictional inhabitants, they would likely live in tents behind a tech incubator instead of that place.
Bidding with a blindfold
What you find as well is many foreigners are buying homes without viewing the place.  Take a look at the research:
"(Redfin) While Jason's story may seem unusual, new survey data shows that 19 percent of people who bought or sold a home in the past year made a bid on a home before viewing it in person. The survey of more than 2,000 who bought or sold a home in the past year was conducted by SurveyMonkey Audience and commissioned by Redfin. A similar survey conducted last year found that 21 percent of recent homebuyers had made offers sight unseen.

Buyers of high-end homes were almost twice as likely to have made offers on homes sight unseen. Thirty-nine percent of people who bought homes for more than $750,000 made offers without seeing homes in person."
$750,000 will get you a crap shack in many parts of SoCal and the Bay Area.  It isn't surprising though that 39 percent of "high-end" crap shacks are making bids, sight unseen.  Just go to some of the areas targeted by foreign money and they'll bus people in, largely from China.  And the data aligns with the above: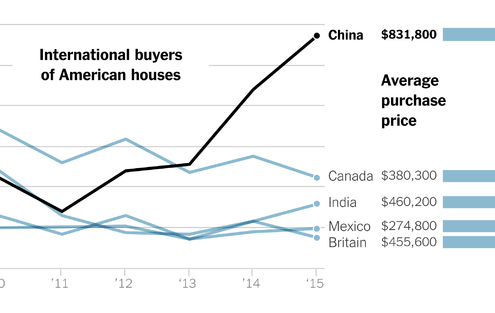 I suppose if you are buying a new million dollar home, what is the need to view the place?  But this is certainly atypical of your regular buyer, especially those overpaying for shoddy construction and homes that are in mediocre markets.  But of course, everything in SoCal is prime.
Fuller House Prices
Remember the show Full House?  Well the home sold in August: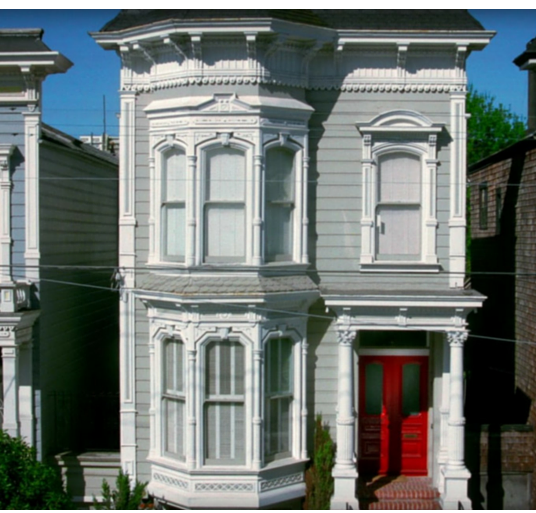 The place sold for more than $4.1 million and has some serious renovation work done: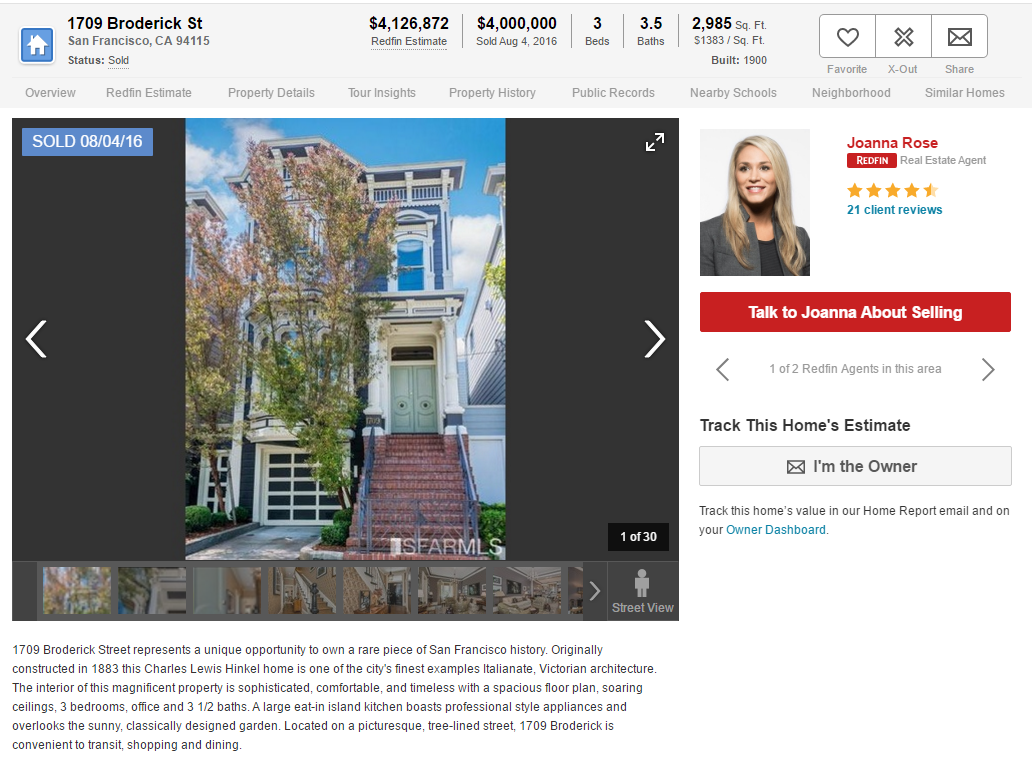 But based on their jobs, it is very unlikely that they would be able to afford this place today.  Then again, income doesn't matter.  They could easily go for a PoppyLoan and go zero down.  Maybe they can do a zero down loan and buy sight unseen.  Why not right?  After all, the show is back on Netflix.  The old is new again.

Did You Enjoy The Post? Subscribe to Dr. Housing Bubble's Blog to get updated housing commentary, analysis, and information.